Can You Finance a Used Car?
Congratulations on your decision to buy a pre-owned vehicle. For many drivers, buying a used car is an excellent choice for those looking to make an economical and practical decision. Whether you're looking for your vehicle to function as a second car for the family or if you're simply in the market for something new to you in the Indianapolis, Plainfield, or Bloomington areas, we can help.
One of the more popular questions about buying a pre-owned vehicle is about financing. Can you finance a used car or are you expected to cover the cost outright? The answer is yes, you can finance a used car. We provide used car financing here at Andy Mohr Automotive and we'll give you the details you need to further understand how the process works.
How Used Car Financing Works
Financing a pre-owned car is a popular decision amongst many of our customers. Some of our drivers simply prefer to buy a used vehicle rather than purchase something brand new. Used car finance works the same way as buying a new car in many ways.
The terms of a used car loan vary depending upon the vehicle, and we have the ability to find the right situation for each customer. The length of the loan, your interest rate, and the amount of your payments will be dependent upon the price of the car, your qualifications, and your down payment. Our finance center will work with you to determine what payment options work for you and we can go from there.
Our Finance Center
 When you find the car you're looking for or have a good idea about what you want, the first step in the process is to fill out our financing application online. This allows our team of financiers to do the legwork to figure out what will be best for your budget and find the right terms for your purchase.
Over the years, our finance team has worked hard to cultivate working relationships with many different lending institutions. This allows us to work with them to find our customers a loan program that works for them. If you're not sure what you're looking for, the finance application will help us narrow down the choices and find the car that will work with your ideal payment plan.
Our Used Car Inventory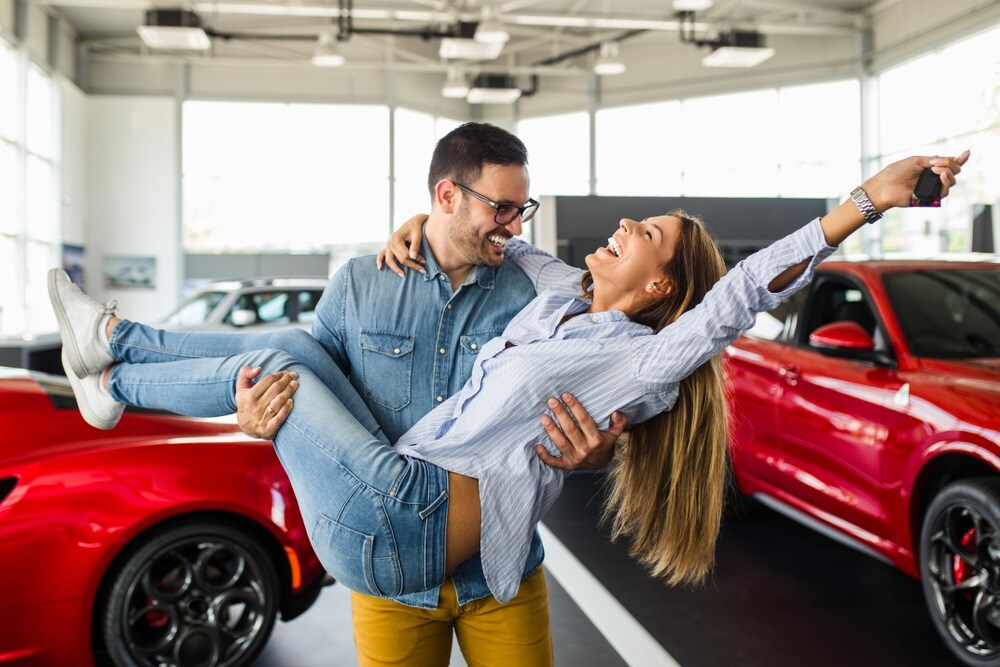 In order to get a better handle on what you want from your used car, we welcome you to browse through our inventory online. We offer dozens of economical and efficient vehicles from which you can choose something that meets your requirements. Search through our used inventory of cars, trucks, SUVs, and crossovers and use your must-haves to find a selection of vehicles you'd like to see.
If you're in the market for a used truck for your business or if you're looking to upgrade to a more family-friendly vehicle, we're confident you'll find what you're looking for. Each vehicle will have a detailed description of its key features, mileage, and more, so you're able to determine your perfect choice.
Finance Your Used Car Today
For a personalized experience, we invite our drivers from Indianapolis, Bloomington, and Plainfield to come see our used inventory in person. Get behind the wheel and feel out your chosen car here at Andy Mohr Automotive and allow us to help you get the right financing to make your choice fit within your guidelines.