Auto Repair in Indiana
Proudly serving the greater Indianapolis, and Bloomington Indiana Areas
Andy Mohr Service Centers
There are two sides to car ownership. On one hand, there's the sheer fun of cruising around town in a flashy car. On the other hand, there's the responsibility of staying on top of all the necessary maintenance and repair.
Of course, keeping your car in great shape is simple with Andy Mohr Used Vehicles. All Indianapolis, Avon, and Plainfield drivers need to do is contact our team, and we'll have all the hard work taken care of in the timeliest manner possible.
A Multitude of Service Centers for Your Needs
In the past 25 years, you may have heard the name Andy Mohr thrown around a time or two. Our automotive group is one of the largest in the state, and known for being one of the most reliable, too.
Currently, we have 12 different service centers at numerous dealer locations. That way, no matter where you live in the region, you ought to have a shop close to home.
Regardless of which service center you choose, we can assure you that the quality and attention will be consistent across the board. The Andy Mohr Automotive Group employs only the most skilled service technicians in the area.
All of our technicians are up to date on the latest service bulletins, recalls, part changes, and service procedures. With this knowledge, they ought to be able to fix your car with the most enduring, long-term solution.
Our Collision Centers Are Here When You Need Them Most
Our service centers are well equipped to handle all of the usual maintenance and repairs. But what happens when your car is in need of a major fix, potentially due to a recent accident? In those cases, you can always make an appointment at one of our collision centers.
A car accident is a major event, but it's not entirely uncommon. When it does happen, our technicians are committed to restoring your car back to its former glory. They use only the latest tools and all OEM parts to ensure your car comes back stronger than before.
Do You Need a Warranty Check for Your Used Car?
Have you recently purchased a pre-owned car, but are unsure how much of the warranty is left on it? Feel free to bring your used car to us. Our service centers are always more than happy to perform a warranty check for your car.
Our dealerships are well known for refurbishing, selling, and maintaining a wide variety of used cars. When buying from us, we'll make sure you know how much warranty you have left. Otherwise, we'll gladly perform a check for you.
Schedule Your Next Service Appointment Today
If you intend to see your car out on those Indianapolis, Avon, and Plainfield streets for years to come, then routine maintenance and repairs are necessary. Fortunately, the Andy Mohr Used Vehicles service team is here to take care of all these needs for you.
To schedule your next service appointment, contact us online or over the phone today!
Andy Mohr Service Managers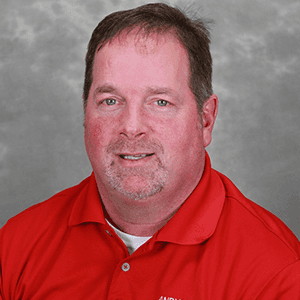 Kevin Smith
Speedway Chevrolet
Bob Schaeffer
Truck Center
Andy Mohr Collision Centers
At Andy Mohr Collision Center, we know that an automobile accident is an unpleasant experience, but having your vehicle repaired shouldn't be. We have four convenient locations in Indianapolis and Bloomington that are committed to getting you back on the road. Our dedicated professionals will repair your car quickly and precisely. Your complete satisfaction is our goal.
Andy Mohr Collision Centers use quality OEM replacement parts and the latest equipment to bring your vehicle back to excellent condition. Quality parts and professional repair help preserve the value of your vehicle. Give us a call today!
Learn More
Helping You Get Back On The Road For Over 20 Years